CLP India has announced a scholarship scheme named "CLP Indian Scholarship 2023". As per Records this scholarship currently not active so please wait for new official notification for CLP India Grant. offers opportunities to those students who reside in all CLP RE asset locations.
Students who live in communities close to CLP firms can apply online for the CLP India Scholarship, which will allow them to receive funding for scholarships to pursue undergraduate or graduate degrees. Girls will be admitted to the 12th grade. Online applications will be prioritized for female applicants.
Students who passed their previous year's exams with at least a 50% grade may enroll in the subsequent class after receiving the CLP India Scholarship Scheme's scholarship award.
CLP India Scholarship Scheme 2023 for Students
CLP India Scholarship Scheme 2023 is a flagship education intercession program which provides scholarship to 850 selected students across all CLP RE Asset locations. The scheme was also started to support the deserving girl candidates across the country, it necessitates, the distribution of partial financial support in the form of non-returnable scholarship in tranches to help and support the education. The scholarship scheme will cover community catchment areas around all CLP India RE Assets locations.
Also, Check the PM Scholarship for 12th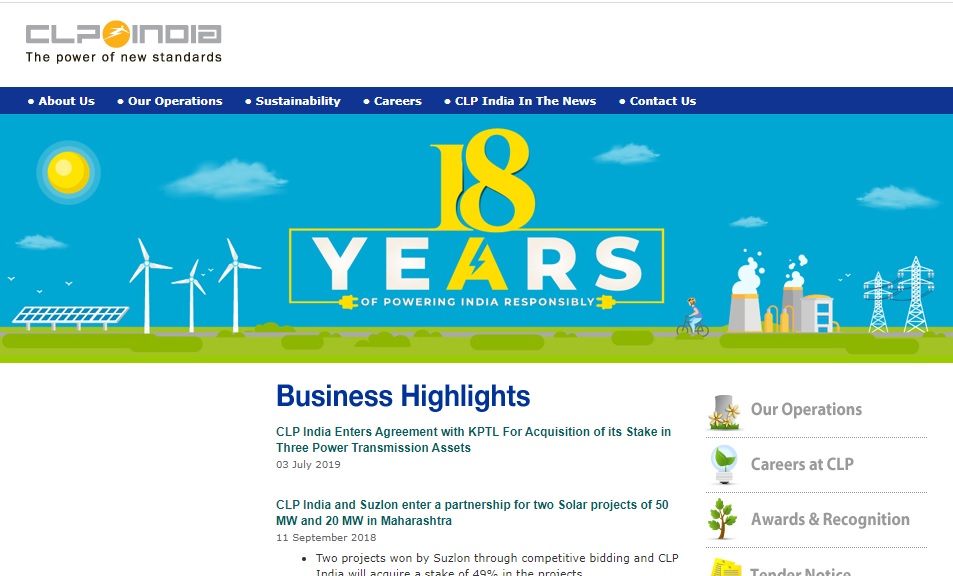 What Is Moto of The CLP India scholarship scheme
It provides financial support to the 10th, 11th, 12th, Graduation, PG (post-graduation), or another vocational course/s holders students.
Scholarship details:
Age Limit:- no age limit
Course level:- Class 10, 11, 12, Graduation, Diploma, Vocational training, and Postgraduation Students
Provided by:- CLP India
Applicable States:- Tamil Nadu, Madhya Pradesh, Karnataka, Telangana, Gujarat, Karnataka, Maharashtra, Rajasthan
CLP India Scholarship Seat Limit
As any other scholarship seat limitation, CLP India Scholarship has also fixed amount of seats. About 900 candidates will be shortlisted for getting benefits from the CLP India Scholarship. It is mandatory to be from the areas or states near the CLP business location consisting of 7 states.
Rewards Of The CLP India Scholarship
Student of Std / Class. 10, 11 and 12
Up to 6000 (6000 in Single installment)
Student of Any vocational, graduation or PG (post-graduation) course
Up to 18,000 (18000 divided in 9000 of two installments)
Special Incentives (if any)
For Boys – INR 2500
For Girls – INR 5000
Application Mode: Online only
Last Date to Apply – *31 July 2023
Who is Eligible For CLP India Scholarship Scheme?
A student must score a minimum of 50% marks in their last academic annual exam.
Applicant students must be from the community catchment areas around all CLP India.
RE Assets business locations of Madhya Pradesh, Tamil Nadu, Maharashtra, Telangana, Gujarat, Karnataka, Rajasthan.
A participant must be a disciple student of class 10th, 11th, 12th, Graduation and Post-graduation degree, ITI, Diploma, or Vocational training courses.
Candidates family not have 4-wheeler, led tv, etc to become eligible for the scholarship.
Tests For selection in CLP India scholarship scheme:
Screening Test
Telephonic Interview
Document Verification
Application Process / How to Apply Step by Step
All the Interested candidates can follow the below steps to apply for the scholarship
– Step 1: Go to the official link of CLP India Scholarship Scheme 2023.
– Step 2: Click on the 'Apply Now' button, then Login/Register yourself with the using Facebook, Google or Email account.
– Step 3: tab on 'Start Application Form', Once the registration process is over.
– Step 4: Fill in all the details and upload all related documents.
– Step 5: Lastly click on Submit.
Required Documents (Mandatory) For CLP India scholarship scheme:-
– proof of residence/Aadhar card (Aadhar card is not mandatory) and Photo ID.
– Proof of admission (currently pursuing)
– 1st-page Photocopy of Bank Passbook
– Passport size photograph
– Latest mark sheet photocopy
Prerana Post Matric Scholarship
Frequently Asked Questions (FAQ)
Can I submit an application form offline online?
No, students have not been able to submit the application form from offline mode, only online mode.
Last date for submission of the CLP India Scholarship application form?
Students have to apply for their application form before April 15, after April the application form will not be submitted.
From which class is this CLP India Scholarship obtained?
This scholarship is given to students for their studies, whose family's financial facilities are not good. This scholarship will be available to students from class 10th to 11th, 12th to post-graduation. There is no limit to apply for this scholarship.
How will the students be selected?
The screening test will be taken from the students first, students who clear the screening test will be called for further telephonic interviews. After the telephonic interview, the students' documents will be verified for the CLP India Scholarship.
Can students apply in the middle of their studies i.e. second/third year of college?
Yes. Students can apply during the second/third year of college. However, students who are on the verge of completing their studies cannot be considered for this scheme. The student must be equal to or more than 6 months / one semester to complete and such students can only qualify for one installment.
CLP India Scholarship Scheme 2023, Apply Online, Last Date, Rewards for students