Bihar Scholarship 2022-23: It is making an educational change in a severe manner. Bihar Scholarship 2022 will help students from socially and economically backward classes in state of bihar.  These are bringing change in education level restricting the percentage of drop out students. This is a small initiative taken by the government of Bihar not to improvise the literacy rate even to fulfill the talented student's dreams. Procedure to Apply Bihar Scholarship 2022 Online | Check Online Application Form for Bihar Scholarship, Eligibility, Features, Benefits & Last Date to Apply.
Since there will be students coming from far and wide to get an education, this scheme has the facility of both hostels and day scholars. The government has come up with a scheme that eliminates the difficulties of lower-middle-class students who are dreaming of higher education. If you are looking for the required documents, application process, or Bihar scholarship status then see the full article.
Education nowadays has become a nightmare for lower-middle-class students. A very godly idea of ​​scholarship came to overcome this government of Bihar. This scheme can help these students chase their dreams. Every year the government issues Bihar scholarship applications to apply online. A new student can fill it with the 'Refresh' option while a pre-registered student can go with 'Renewal'.
Bihar Scholarship Last Date 2022
This article will provide you a complete Bihar Scholarship list with the last date, eligibility criteria, application process, awards, etc. Each student must apply before the last date to get maximum benefits. Students can apply from a respective official website or offline for post/pre-matric scholarships. The different scholarship has different deadlines which are generally starting from January to March. Students can visit the official portal of a particular scholarship and can look for the exact date of applying. The main aim of the Bihar Scholarship 2022 is to encourage students to pursue their higher studies. It is also offered on the basis of merit cum means basis. The sponsorship is also done by many private organizations under corporate social responsibility. Bihar Scholarship 2022 online last date is 30 November 2022.
Authorized organization name:  

Bihar Government

Notification about: 

Bihar scholarship 

Eligibility:  SC/ST and OBC category students

Last date of a new application:  30 Nov 2022.
Last date of submission application form:  30 Nov 2022.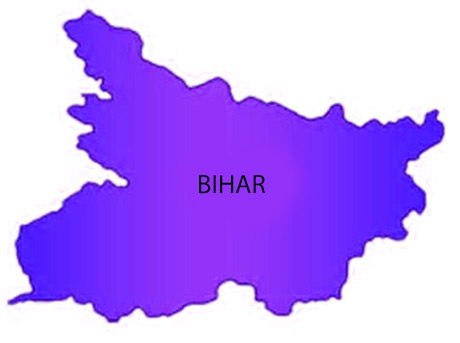 Upcoming Bihar Scholarship List 2022
Check out the latest Bihar scholarships list that can be applied by you as per your eligibility criteria.
Scholarship Name
Organization
Application Month
Eligibility Criteria
Awards
Post Matric Scholarship for OBC/ST/SC Students, Bihar

Welfare Department of Backward and Extremely backward class, Government of

Bihar

Between January to March

Students who are studying in class 11 till post-graduation level

Must have passed a qualifying examination.

The family income of the students should not be more than:

2.5 lakh (sc/st)

1 lakh (OBC candidates )

Must not be getting any other scholarship

Maintenance allowance of INR 1200.

Additional Allowance up to INR 240 P/M for the students who are disabled.

Study tour Charge up to INR 1600

Pre Matric Scholarship for OBC students

Not Applicable

Students must belong to the OBC category

Students of classes

1 to 10th can apply The candidate

must be studying in the government school

Students from class 1

st

to 10

th

will get an amount between INR 150 to 250 per month.

Chief Minister Mahadevi Yojna ECB/BC Students, Bihar

Not Applicable

Students must be 10

th

passed out with 60% marks.

Students must have passed out from Bihar School Examination Board

The family income of BC students must be less than

One-time financial assistance of INR 10,000 each.

BTSE Bihar Talent Search Examination

Mployd Edutech Pvt. Ltd. in association with Lok Kalyan Parishad

Between February and August

Students from class 7

th

to 10

th

Students scoring

91% to 100% – INR 20,000 and laptop.

81% to 90%- INR 15,000

61 to 70% – INR 5000

51 to 60%- Gift hampers

Combined Counseling Board, Bihar

Combine Counselling Board

October and November

Students studying at college /university level.

Students who are pursuing graduation, diploma,

or degree level courses. They must have cleared the last qualifying examination with a

The scholarship amount of INR1 lakh to 3 lakh P/A
How to Apply In Scholarships

Available

For Bihar Students?
There are many scholarships under Bihar Scholarship 2022. Some scholarships like pre-matric scholarships are offline and can be applied through a respective institution. Rest other scholarships that are applied online have certain steps that may vary from scheme to scheme. For this, we have mentioned the basic application process so that students can get an idea of the application procedure. The steps are as follows:
Step 1- Registering through an online portal
Visit the official website.
Click on the "Login Button"
A new user can go for "New Registration".
Users who have already registered can log in with their login credentials.
A new user will have to register them.
After saving the information an OTP number will be generated.
Enter your OTP number and complete the registration.
Step 2 – Fill your Application
Once you enter OTP you are supposed to update your information.
Upload your scanned photograph. And update your account.
Step 3 – Apply for a scholarship
Login from your account.
Read all the instructions before filling the form.
Fill all the information on a form.
Attach all the documents.
Click on "Submit".
Candidates can keep the printout of the filled application form for further processing.
Documents Required To Attach
Caste Certificate.
Income Certificate.
Proof of the last exam passed.
Fee details of the respective institution.
Institute affiliation related certificate.
Photo and signature.
Check Bihar Scholarship Status
Once you are done with the registration, you can check the details of your scholarship with your login ID and Password that you have made to fill the application. Through this, you will come to know about the application status that whether your application is approved or not. For any queries, you can contact the officials of the scholarship committee through their respective websites.
Detailed Application Process of Bihar Scholarship
Frequently Asked Questions (FAQ)
What is the procedure for the renewal Bihar scholarship?
If the candidates have already taken the scholarship, if they wish to renew, the previous year's password and user ID are required. Last year's user I and date of birth, the password will be required.
How do I know that my registration is complete?
Students will come to know about Bihar scholarship registration by the message on their given phone number. As soon as your registration is successfully your mail ID and phone number s.m.s. But comes and the message will come that your registration is complete. Through SMS you will get a Permanent ID and Password, due to which you can check the status of the application anytime.
Can I apply as a renewal if I am a renewal candidate?
No, if you are a renewal candidate, you cannot apply afresh. Your application, In that case, will be dismissed.
How do see the details of a particular plan?
Students can click on the guidelines link for the particular scheme on-boarded. Planning section on the home page.

How to handle the issue of bank account number length up to 15 characters in NSP 2.0 where the bank provides 16 or 18 characters?
The length of the account number is sufficiently increased.
Bihar Scholarship Last Date 2022 Online, SC/ST/OBC/Post-Matric Scholarship List For Engineering Students