International scholarships for Indian students after 12th, Scholarship to study abroad for Indian students Indian government scholarships for studying abroad.
There are many international scholarships available for Indian students who wish to study abroad. Some of the most popular and well-known scholarships for Indian students include:
Fulbright-Nehru Master's Fellowships: A program for Indian students to pursue master's degrees in the United States.

Commonwealth Scholarships: A scholarship program for students from developing Commonwealth countries to study in the UK.

DAAD Scholarships: A program for German universities to offer scholarships to international students, including those from India.

Chevening Scholarships: A scholarship program for students from around the world to study in the UK.

Dutch Fellowship Programmes: A program for students from developing countries, including India, to study in the Netherlands.

Swedish Institute Study Scholarships: A scholarship program for students from developing countries to study in Sweden.
Scholarship 2023 for students in India and study abroad
In today's world, competition is tough to survive in the field of employment. So are you looking for International Scholarships 2023 for Indian Students only? It's necessary to upgrade yourself with the time to survive in the market. Every day something new adds in your work and you need to learn so it's much important to upgrade yourself. In all this, the crucial role is played by the hard work you performed in your school education. And when it comes to the higher studies then you need to pay a big amount to the universities to learn. To make your dream comes true for abroad studies, here we list down some upcoming international scholarships with its last date, eligibility criteria and application form.
International Scholarships for Indian Students
To support the meritorious students the government and private organizations provide scholarships which help them to get higher studies. Some universities also provide scholarships to give a platform to bright students to explore their ideas. So all these facilities will help the students to build up their carrier brighten.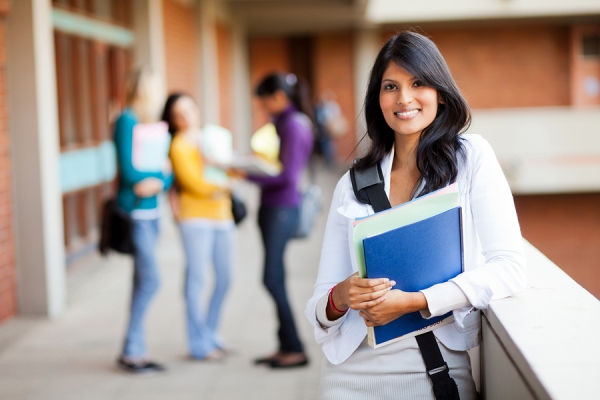 There are many foreign universities also which provide good scholarship facilities for higher studies at graduation level and masters level. The candidates need to fulfill the eligibility criteria of the university to apply for the scholarship. Topmost candidates are selected for the opportunity and got good employment options in the future.
British Council Great Education: full rebate in fee
The British Council of Great Education is a UK based university and announced some International Scholarships schemes to support the young talents to explore their ideas or you can say provide wings to the dreams of students. The official authorities of British Council Great Education have collaboration with above 25 universities and if the candidates fulfill the eligibility criteria then applicable to apply in universities for higher studies. Not only education but also the good placements are the opportunity to do business. The total number of scholarships awarded is 40 in the fields of law, technical, pharmacy, medical, arts, and management.
INSEAD Deepak and Sunita Gupta Scholarship
This scholarship program is started by Mr. Deepak Gupta and Miss. Sunita Gupta to give the graduate students a platform to study higher in INSEAD a brand name in the field of management courses. The students scored best at graduation level but due to the financial crisis are hesitating to apply will be rewarded with the International Scholarships to pursue their MBA. ISEAD is one of the topmost leading business schools in the world and considered in all sectors for job opportunities. As the scholarship reward, the candidates will receive financial support of EUR 25000 for an MBA.
Mexican Government Scholarship Program
The Mexican Government introduces the scholarships for the abroad students to higher studies in their country. The official authorities of the Ministry of Foreign affairs, Mexico provides an opportunity for the meritorious candidates of the other countries. They facilitate the students with some financial support to the students for applying at the graduate level, master's level or doctorate level in various fields. The eligible candidates must apply for such options of higher studies for their bright future.
Bournemouth Univerisity Scholarship program
The official authorities of the Bournemouth Univerisity provide a platform for international students to explore their ideas. Bournemouth Univerisity is one of the top leading universities in Europe and supports financially poor students for higher studies. This International scholarship will be awarded to the eligible candidates to register in any field for higher studies. Students can choose any course related to technical, law, commerce, science, medical, etc and will get the rebate in expenses to pursue that. It's advantageous to study from such universities for their bright futures. Interested candidates can apply online to pursue the course and need to fulfill the eligibility criteria.
Amity Global Institute Scholarship Program: Singapore
Amity Global Institute has collaborated with the top leading universities including the University of London (Queen Mary) and the University of Stirling and the University of Northampton of Singapore. Amity Global Institute provides scholarships to the foreign students to go for higher studies in technical, law, commerce, science, medical, etc. such program supports the brilliant students to get the best education and learn more from the updated and new technologies. To apply for the scholarship the candidates need to fulfill the eligibility criteria of the university.
To get more latest updates to stay tuned with us on our official website, we will get back soon with more updates.
UCC Ireland Scholarships for Meritorious Students
Frequently Asked Questions (FAQ)
How much will it cost to study abroad?
The budget that students are given to study abroad depends on their standard of living, and what subject they are studying.  There is no fixed remuneration for studying abroad. It entirely relies on the students, what subject they are researching and what is the extent of the subject, and how many years they want to halt abroad. – How much will the fare cost for a home or hostel?
What should I prepare for my studies abroad?
If a student wants to go abroad and pursue his studies, then he/she has to be a much more intelligent one about his subject because according to the overseas criterion, the selection of children there is done on the very high level, for which the students have to work hard. To get a degree from abroad.
How long does the application process take?
If the candidates want to apply for foreign studies, they should apply only after having at least 1 year in their hands, as each course has different criteria, every university has different criteria. The timetable is different, for which students have to be vigilant about their subject at all times.
Will studying abroad give me a good job?
It completely depends on your studies on how hard you have worked, how much experience you have with that job.  It is not necessary that if you are studying abroad, you will get a good job in India, it is your experience and your knowledge that shows how you will work in an industry and how you will work further in that field. will do.
International Scholarships for Indian Students 2023