If you're like most students, you are nervous about how you will pay for school. Whether you are in college or grad school, or just hoping to be, you need money to help pay for your education. That's where scholarships come into play. Of course, earning a scholarship isn't as easy as just asking for one, and most require an essay to apply. It isn't easy to master the art of scholarship writing, and it is certainly challenging to create a scholarship application essay that will set you apart from the crowd. To create that type of powerful essay, you need to beat out of the competition with the quality of your writing. Hundreds or even thousands of competitors are looking for the same money, so you need to be the best. To help you stand out from the crow, we've put together some tips to help make your essay the best it can be.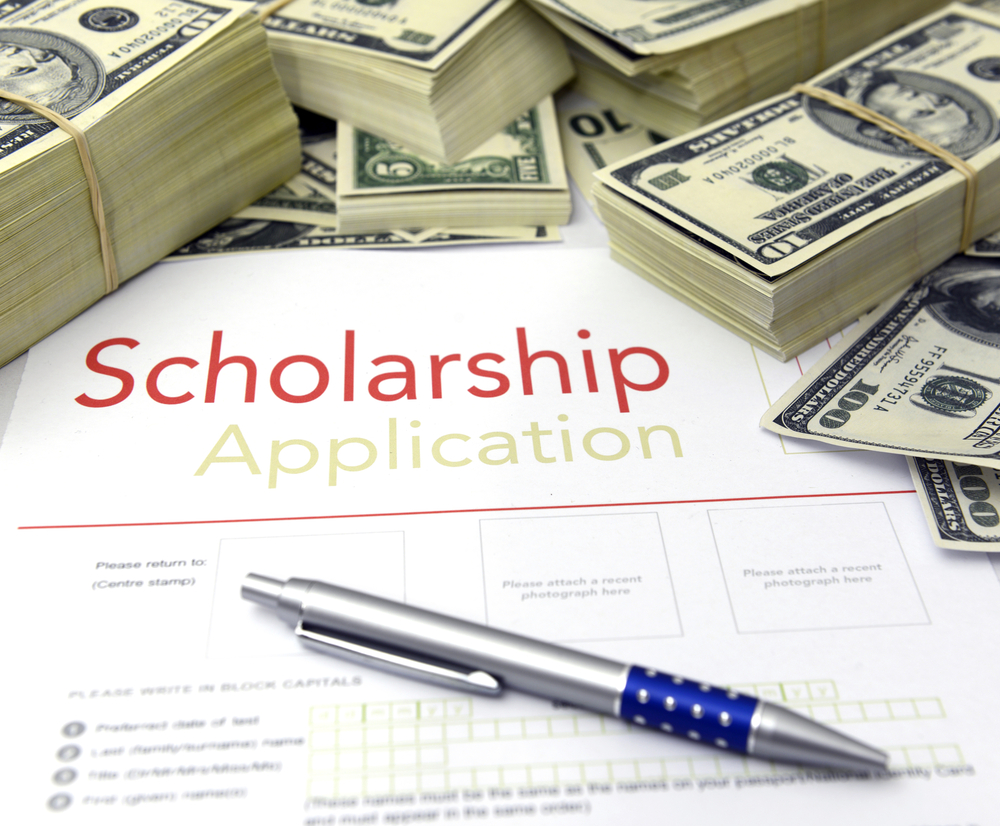 Six rules to write a winning scholarship essay
Write passionately from the heart. First, ensure that you are writing what is true to who you are as a person. When you are completely honest and share your true self with your readers, your passion will show through. Trying too hard to deliver what you think they want to read, even if it isn't true to your inner self, won't work. That level of falseness will be detectable and harm your chances. Scholarship administrators read thousands of essays, and they can tell a real essay from one that is made to order without any passion. Be yourself and use your passion and honesty to see your application to the awarding body.
Write about what you know. When you compose your essay, you should write about your own experiences using your own knowledge. Authenticity is the name of the game, and that means that you need to write about your experiences truthfully, without faking facts or embellishing. Application evaluators want to know who you really are, not just how well you can Google. They have Google as well, and they know how to look up the same data. Tell them something they don't know, and what they don't know is who you are as a person.
Read and review the essay question thoroughly. Essay questions for scholarships are often fairly broad and somewhat vague, but that doesn't mean that there are no rules for what to write about. Be sure that you have carefully reviewed the question in order to determine exactly what you need to include in your essay. An essay that isn't on topic will get tossed out and your scholarship will go to someone else. So be sure to write about the right topic.
Don't stop after just one draft. After you've finished your first draft, you might feel like your essay is done, but that shouldn't be the end of the writing process. Sending in a first draft is a likely ticket straight to the discard pile. Students applying for essays will spend hours revising, editing, and perfecting their papers, and so should you. Take time to carefully review and revise your essay to ensure that it is as strong as possible. Remember, your first draft is never the best, and there is always room for improvement. Plan extra time to make sure you can fully revise your essay and rewrite parts of it to strengthen it, polishing it like a diamond until it shines.
Read great essays for inspiration. No one learns to write well without reading good writing. Review collections of award-winning essays to find inspiration for your own essays. Do so can give you the tools you need to develop your writing and create a better sense of the right way to approach each scholarship application As you do so, one word of caution: Reading others' work can create some unconscious similarities, so be sure that you are not plagiarizing any of the essays you review. You don't want your essay to be too close to a famous essay the scholarship committee is likely to have read. More than a few scholarship applicants have been caught in plagiarism scandals.
If all else fails, hire an expert to write an essay for you. If you are completely stuck and need help to write your essay, turn to a service like WriteMyPaperHub.com. These online companies have experts who can produce essays, papers, and other types of writing cheap while showing you the right way to write your paper. Reading a professional's example of the best way to approach your essay topic can give you amazing new insights. Do yourself a favor. Instead of agonizing over your essay, call a service and tell them "I want someone to write my essay for me". Once you pay experts online, you'll be excited to see the great results!
Be yourself — sell yourself
Yes, it may sound a little bit harsh, but what you need to do is to sell yourself to the scholarship committee as the best potential candidate. We bet, you know, that they read hundreds of similar papers from people with similar backgrounds — you need to stand out! Here, you can read some tips from the esteemed marketing specialists, and use some of them for your paper. However, please, don't forget that excessive creativity works not for every academic field.
After you are done writing and send your paper to the scholarship committee, don't look there again — you will definitely find some mistakes which you already cannot improve, and it will only annoy you. Of course, if you plan to use this paper as a basis for more scholarship essays, you will have to do it. Then, the only advice is to stay calm and understand that you cannot eliminate all mistakes, but others cannot as well. Good luck!